Jul 14, 2023
RCD MALLORCA
Renewal of Global Main Sponsor Agreement with RCD Mallorca
We have renewed our global main sponsorship agreement with RCD Mallorca, which belongs to the Spanish LaLiga (1st division).
The contract period is for two seasons from July 1, 2023 to June 30, 2025.
The contract was signed in the middle of the 2021-2022 season, and this is the second renewal.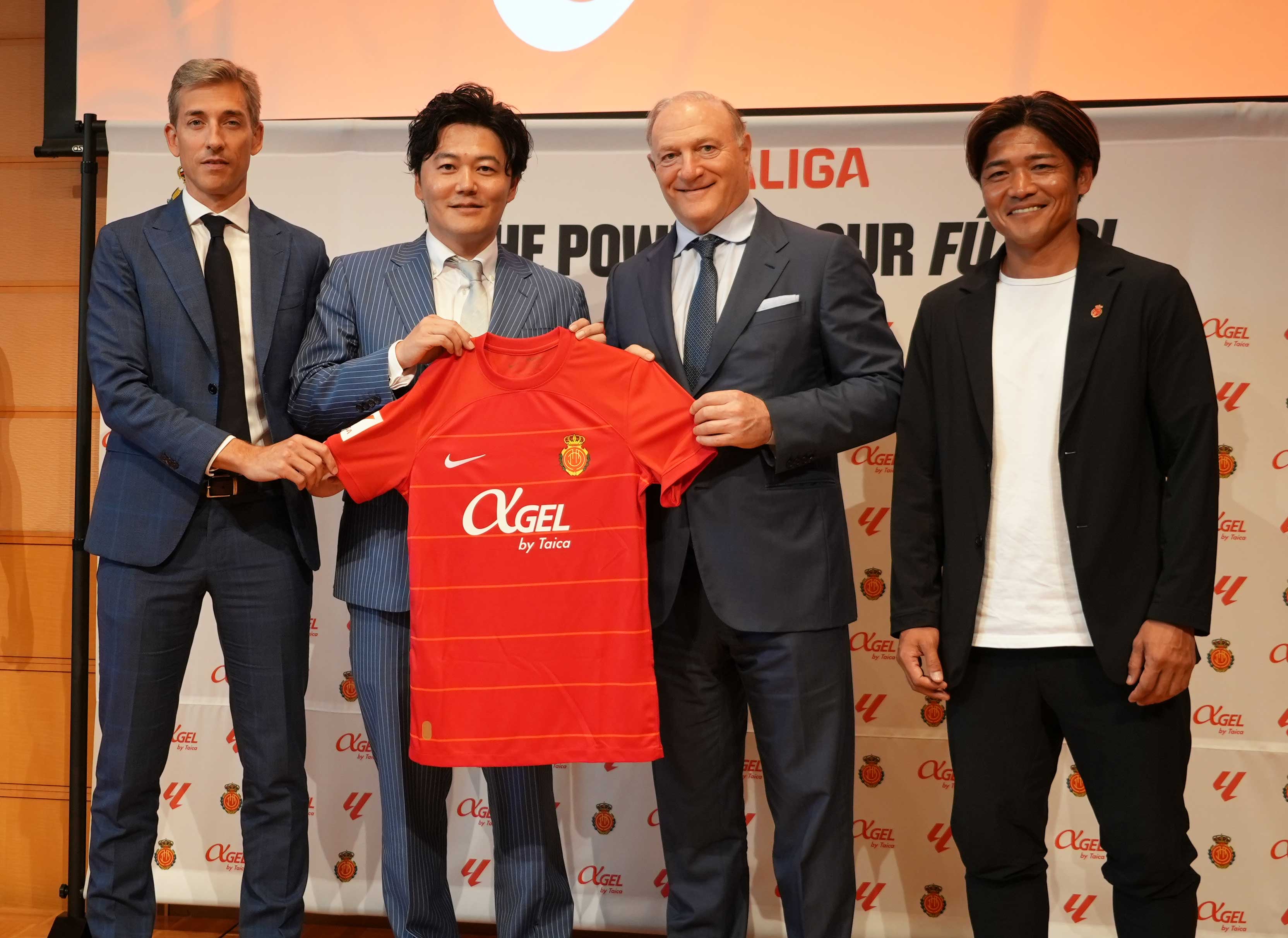 Alfonso Diaz, Business CEO of RCD Mallorca(left)and Taito Suzuki, President & CEO of Taica Corporation, Andrew Kohlberg, Co-owner of RCD Mallorca, Yoshito Okubo, former professional soccer player
We started our supporting sports activities in Shimizu City, Shizuoka Prefecture (currently Shimizu Ward, Shizuoka City), where we were founded, and now we are expanding our activities overseas, including Cambodia, where we have a manufacturing base.
In Japan, our logo is on the uniforms of the Shimizu S-Pulse and Chuo University soccer clubs, and in Cambodia, we donate futsal courts and soccer balls.
In addition to expanding the supports for sports that we have continued for many years, we will increase the recognition of the αGEL brand both in Japan and overseas, and further enhance our international competitiveness.
Please see the press release: Click here.