Taica supports athletes that boldly take on challenges.

Takefusa (TAKE) Kubo
Our relationship with Takefusa (TAKE) Kubo, who has been active on the international stage of the professional soccer league from a young age, began with the Global Main Sponsorship contract with RCD Mallorca signed in 2021. The aggressiveness to take on challenges in the international stage, which TAKE showed us at RCD Mallorca, the club he joined on-loan, was sympathizing with the basis of our corporate philosophies, to encourage lofty challenges. TAKE's unyielding desire to taking his career to the next level without ever being satisfied resonates with our challenging spirit being a company aiming to grow as a global company. We proudly support his ongoing efforts with an aspiration that we will and can step up together.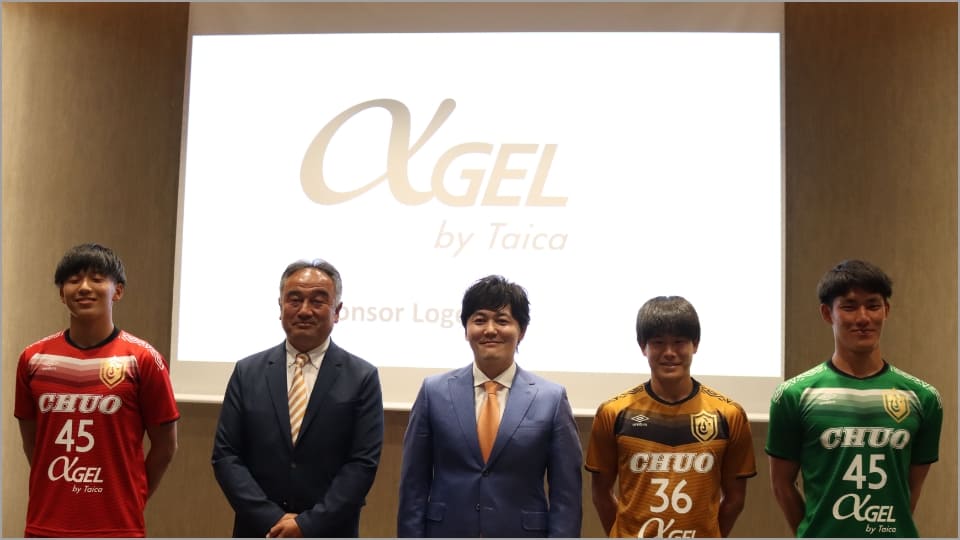 General Incorporated Association CHUO SOCCER GROUP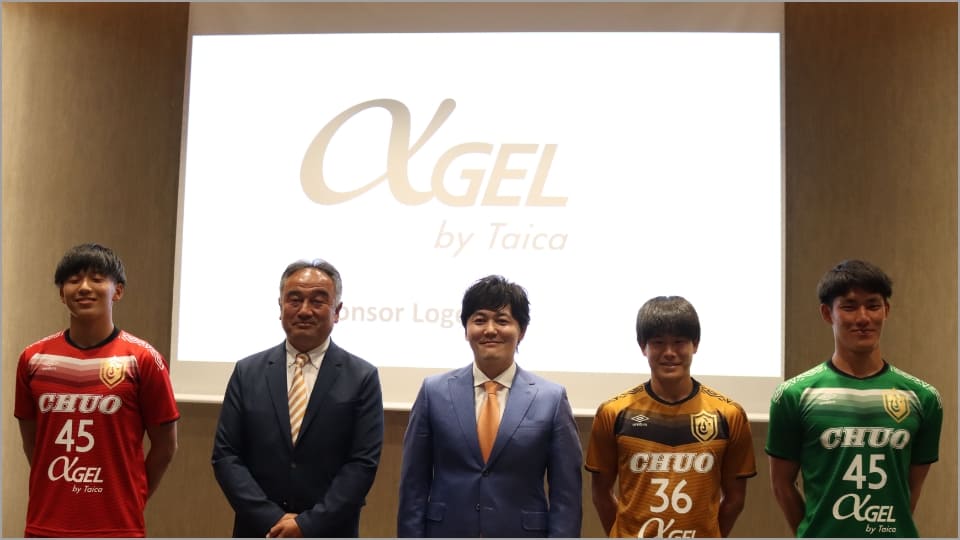 Taica has reached agreement on a partnership with Chuo Soccer Group on April 1, 2022. "αGEL (Alpha GEL) by Taica" now appears on the uniforms of Chuo University Football Club which the Group manages. While we are engaged in various supporting activities through soccer, such as sponsoring professional club teams and players of Shimizu S-PULSE, we also consider it important to support the younger generations like the players in Chuo University Football Club who are trying to accomplish both the academic and sports activities. We are stimulated by this collaboration in generating new ideas and will continue working to provide various supports through soccer based on our desire to support students in chasing their dreams and taking on challenges.