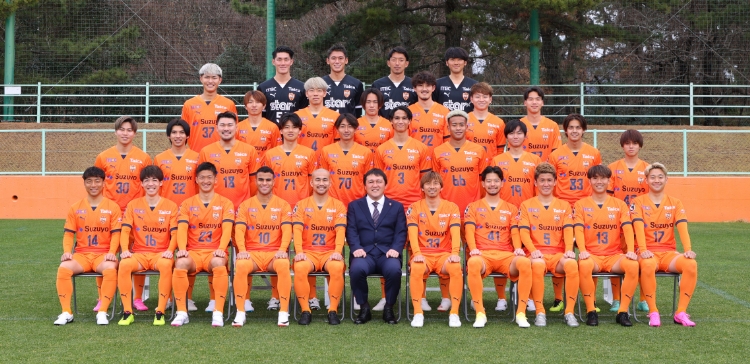 Taica is an Official Top Partner of Shimizu S-PULSE
in J League
With gratitude to Shimizu, our Origin
Since its foundation of our business as Suzuki & Co. (established by an individual founder) in 1948,
"Shimizu", our origin is and has always been in our mind. (*Formerly Shimizu-City, Shizuoka Prefecture / Now,
Shimizu-Ward, Shizuoka City, Shizuoka Prefecture)
On July 29, 2017, we have signed an official top partner agreement with the Shimizu S-PULSE of the J League.
As a company founded in Shimizu, we want to show our gratitude to the people who have supported our growth over
the years while also contributing to regional development through our support of this club that is deeply rooted in the community.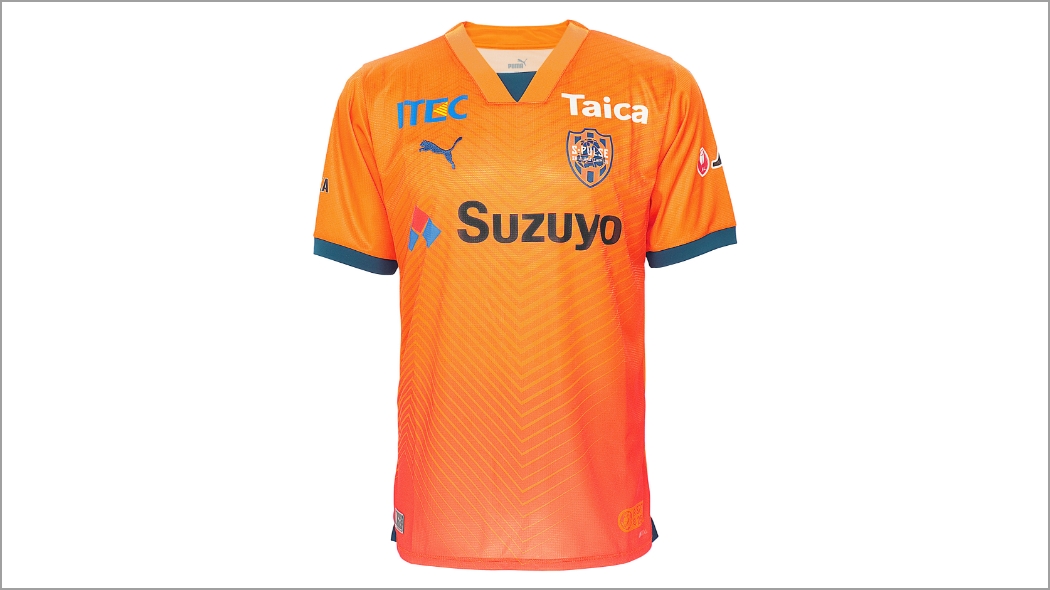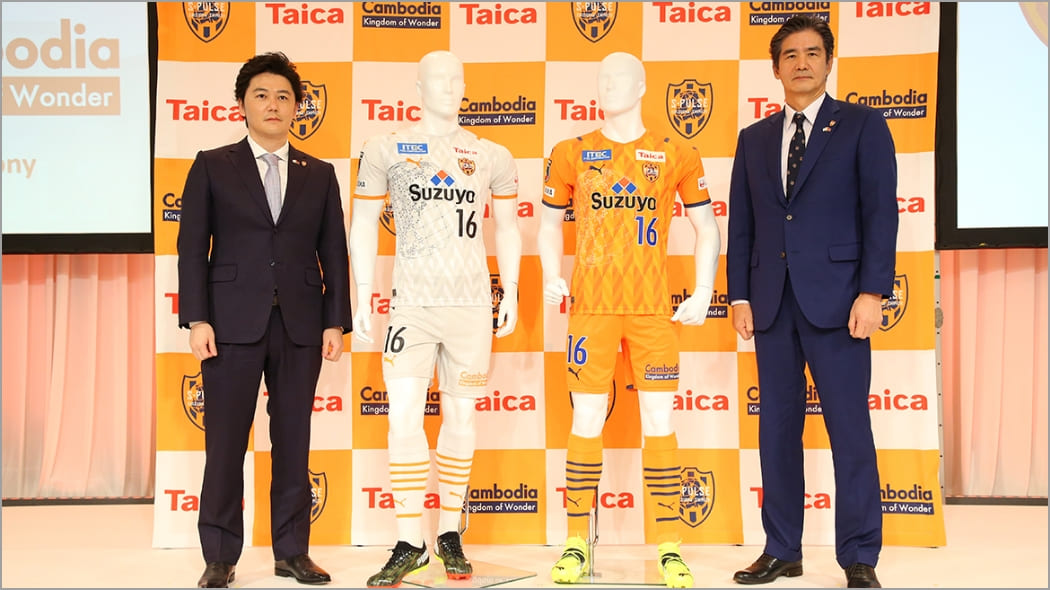 We are thrilled to be able to contribute to our hometown of Shimizu by supporting this club.
We will commit on "Bringing surprise and inspiration to the world with innovative technology and ideas",
just like the players of S-PULSE write a new page in the club's history and bring the excitement of sports
to fans throughout the world.
News
Upcoming activities
● Co-hosted a soccer clinic in Cambodia as a joint project with Shimizu S-PULSE
● Other projects for the promotion of Cambodia
*The schedule may change depending on the spread of the new coronavirus infection.
Message from the Club
I would like to thank Taica for their understandings and supports on our activities at Shimizu S-PULSE.
Taica has been supporting us through the partnership agreement from 1992 to 1997 and now again since 2017.
We have been engaged in various activities as partners particularly with the agreement that started in the 2017,
which Taica's logo has appeared on the Shimizu S-PULSE uniforms.
Starting in 2021, we have been displaying a logo with a message for
Cambodia on our uniform shorts through an additional agreement to support Cambodia where Taica does their business.
This agreement was unprecedented in the J League and quickly became a topic of conversation.
We have hosted "CAMBODIA DAY" matches sponsored by Taica, donated soccer balls to Cambodia,
and engaged in new initiatives linking S- PULSE with Cambodia, a country with which we had no previous ties.
Taica has also brought over 200 attendees to these sponsored matches and has been supporting us always.
Their support gives us reassurance and encouraging boost for S-PULSE.
Our partnership with Taica has brought a strong sense of challenging ourselves as
S-PULSE to always do new things that have never been done, which has consistently inspired us.
We are very grateful that they have formed this partnership with us,
which has elevated the value of S-PULSE through our combined efforts.
We will continue striving to build an even stronger,
more prominent club so that we can share the joy of achieving our ambition,
a league championship, with our dependable partners at Taica.
We hope that they will continue joining
forces with S-PULSE long into the future.
S-PULSE Co., Ltd.
Shinya Yamamuro
President